Welcome to Year 3 Jellyfish!
I am Mrs Rathbone and Mrs Acar is our Teaching Assistant. Miss Nisa is the teacher in the afternoon.
We cannot wait to show you all of the exploring, fun and learning we have been doing in our class, we hope it makes you smile as much as we do!
Related Blog Posts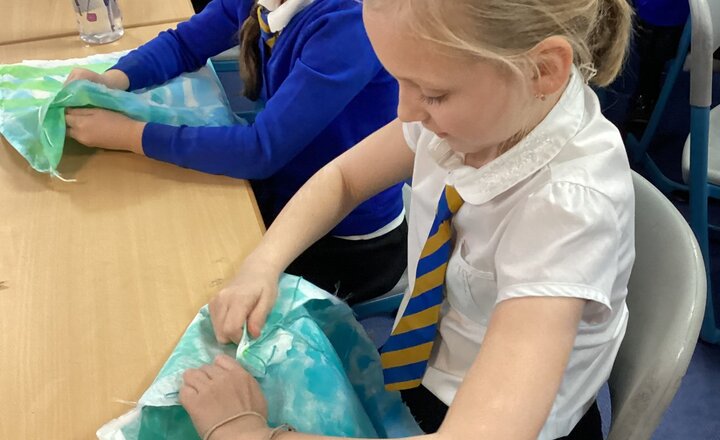 28 November 2023
Year 3 tried something new today - we used a needle and thread to add to our seascapes in art. Using white, blue and green thread we created patterns to add to our wonderful artwork. We found it tricky and a little bit fiddly but we showed determination and made great progress. Well done!
Continue reading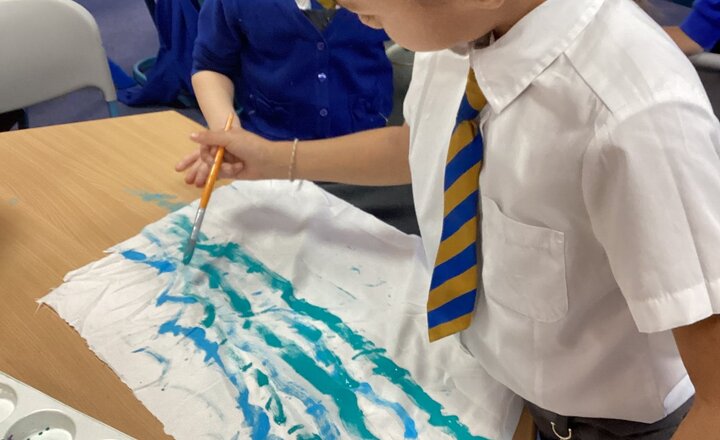 21 November 2023
Today we began creating our art inspired by textile artists by painting our sea inspired background on fabric. We found it tricky at first but the results were great!
Continue reading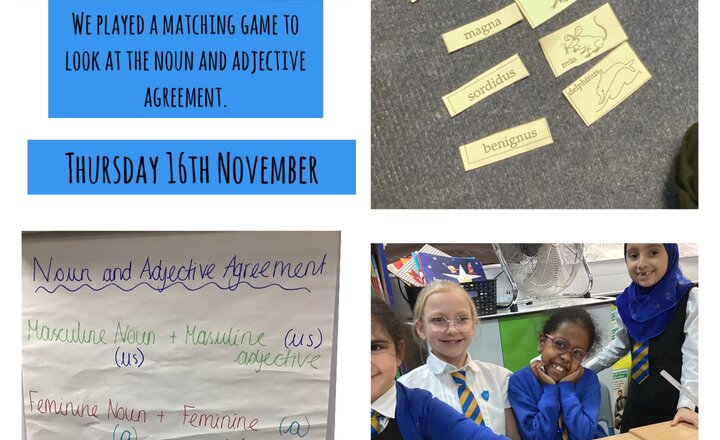 16 November 2023
Today we looked at the link between feminine and masculine nouns and adjectives in Latin! I'm so impressed with how well we're doing at learning this tricky language.
Continue reading