Our aim at Waterside is to provide a high-quality and engaging musical education which engages and inspires pupils to develop a love of music. We aim to grow talents as musicians, which will in turn increase children's self-confidence, creativity and sense of achievement. Children will gain experience in critical engagement with music, composition, performance and developing listening skills. At Waterside, we will be learning about a range of historical music genres, styles and traditions, including the works of the great composers and musicians. We will learn to use our voices and have the opportunity to learn musical instruments as well as the use of technology. As across our entire curriculum, the children of Waterside will be made familiar with key vocabulary such as pitch, dynamics and texture.
Music Leader: Ms C Cooke
Our Music curriculum begins in the Foundation Stage, where opportunities to play Music are part of the learning environment. As we travel up the school, we continue to display our key vocabulary linked to our topic and our group learning on our working walls.
Children are given the opportunity to gain confidence in Music from an early age, where learning opportunities are presented in their learning environments. In LKS2, the children of Waterside have been learning about famous composers. In UKS2, Year 5 and Year 6 have been giving their critical opinions in different styles of Music, using topical vocabulary to explain their answers.
Related Blog Posts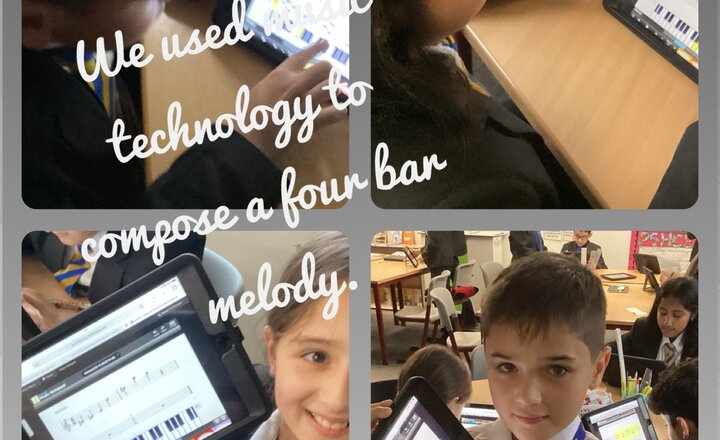 23 November 2023
Year 6 used music technology to practice composing four bar melodies. We experimented with pitch by using a piano keyboard, seeing how the notes move on the musical stave.
Continue reading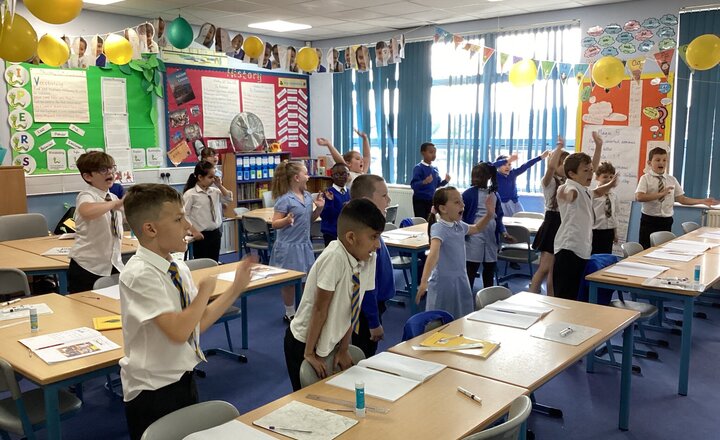 30 June 2023
Every Thursday we participate in our singing assembly. Year 3 are always so enthusiastic when they are singing and we have been known to be heard all around school! Well done everyone!
Continue reading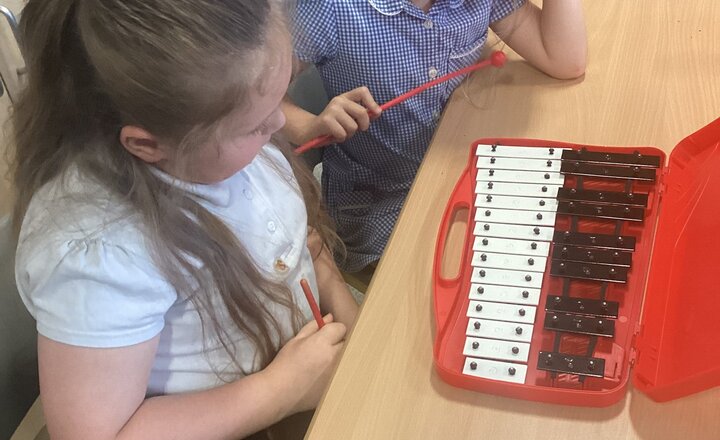 6 June 2023
We had SO much fun using the glockenspiels in today's music lesson. We learned a simple tune of 'Twinkle Twinkle Little Star' to get us used to using them.
Continue reading